Seeking out help from your primary doctor is the first step to recovery when facing an anxiety disorder. Your primary care physician will evaluate your health to make sure the symptoms you are experiencing are not the result of a change in medication or due to a physical illness.
If your symptoms are not caused by a physical problem, your physician may refer you to one of the professionals specializing in mental health below. These specialists can treat a variety of mental disorders, including anxiety disorders.
Psychiatrists
What They Do: A psychiatrist is a physician who specializes in the diagnosis and treatment of mental illnesses.

Credentials: They are licensed medical doctors (MD) who prescribe either medicine, use psychotherapy, or a combination of both to manage symptoms in their patients.
Additional Info: Subspecialties are included in the field of psychiatry, requiring additional training and allowing psychiatrists to specialize in certain age groups or specific disorders.
Clinical Psychologists
What They Do: A clinical psychologist diagnoses and treats mental illnesses through techniques like psychological testing, counseling, and psychotherapy.

Credentials: They are licensed on the doctoral level (Ph.D. or Psy.D.) in psychology, but are not licensed to prescribe medication for mental illnesses.
Additional Info: There are also many different sub-specialties that allow psychologists to specialize in certain psychotherapeutic techniques or disorders.
Social Workers
What They Do: A social worker is a trained professional who helps to improve the quality of life in an individual, group or community that may be disadvantaged or maladjusted.

Credentials: They usually carry a Master's Degree (M.A./M.S.) and are trained to identify mental illness and use psychotherapy techniques to help people cope with their problems.
Psychiatric Nurse Specialists
What They Do: A psychiatric nurse is a registered nurse (R.N.) who has had additional training in psychiatric nursing, and specializes in the treatment of mental illnesses or mental distress.

Credentials: Nurses with this specialty are trained in psychotherapy, dealing with challenging behavior, and administering psychiatric medication.
Nurse Practitioners
What They Do: A nurse practitioner is a registered nurse (R.N.) can treat both physical and mental conditions.

Credentials: Some nurse practitioners have an added certification in psychiatry & mental health.
Physician Assistants
What They Do: A physician assistant (P.A.) is licensed to practice medicine as part of a team with physicians.

Credentials: Physician assistants are trained to identify symptoms of mental illness and provide treatment for psychiatric disorders under supervision of a physician.
Once you have established that the symptoms you are experiencing are not due to a physical problem, it is important to seek appropriate medical care. Choose a mental health professional that is right for you and learn about the different sub-specialties associated with each practice so that you can receive the most effective treatment to help you cope with anxiety.
Recommended For You

3,948 Likes

1,934 Likes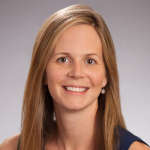 1,573 Likes

1,411 Likes

637 Likes
Date of original publication: August 28, 2013
Updated: May 25, 2017