The Governor of the State of California recently banned conversion therapy for patients under 18, calling "quackery." The largest association of mental-health physicians believe it is harmful and increases the risk and severity of depression, anxiety, and self-destructive behaviors.

However, some still insist it is helpful and effective.
The debate over conversion or 'reparative' therapy, which is psychotherapy aimed at making gay people straight, continues to rage, with both sides now taking their fight to court.
The First Lawsuit
Four gay men and two of their mothers have filed a consumer fraud lawsuit in New Jersey against their conversion therapists and JONAH, a nonprofit organization which aims to help people "overcome homosexuality and unwanted same-sex sexual attractions." The plaintiffs assert that the therapy they underwent to change their sexual orientation when they were teenagers caused emotional distress and amounted to fraud.
In the suit, Sheldon Bruck explained that he stopped the therapy after five sessions because he "experienced deepening depression and anxiety, leading to suicidal ideation and feelings of hopelessness about his life." The therapy, which entails a series of sessions described in the suit as "humiliating" and "psychological abuse," can cost up to $10,000 per year.
Attorney Sam Wolfe, of the Southern Poverty Law Center which filed the suit on behalf of the plaintiffs, stated in an interview that JONAH is "peddling bogus techniques that have no foundation in science and are basically ridiculous and even harmful."
The American Psychiatric Association agrees. Citing that conversion therapy is potentially harmful, the organization states that "the longstanding consensus of the behavioral and social sciences and the health and mental health professions is that homosexuality per se is a normal and positive variation of human sexual orientation."
Based on the APA's statement, and asserting that conversion therapy can lead youngsters to depression and suicide, California Governor Jerry Brown signed a new law to take effect January 1st, banning any such therapy for patients under 18 years old. As a result, he and several California legislatures are being sued.
The Second Lawsuit
Declaring that the Governor's suit infringes on constitutional rights, two conversion therapists and one of their patients who said the therapy was "quite helpful in achieving his goals" have filed a lawsuit to stop the new law from taking effect.
The suit, filed by the Pacific Justice Institute, contends that the new law violates individual rights to privacy, freedom of religion and due process.
Attorney Matt McReynolds, of the Institute, told CNN, "It's not a debate in court about whether reparative therapy is a good thing, or how well it works, so much as it is a debate of the role of the government dictating to professionals, patients, and religious institutions what their options are going to be in that area."
Meanwhile, another organization is also promising to sue. David Pickup of the National Association for Research and Therapy of Homosexuality, told CNN that the group does "competent therapy, therapy that truly works." Pickup himself was a beneficiary of the treatment and now provides it to others.
What it Means
Regardless of the outcome or position of the lawsuits, mental health experts agree that youngsters who are homosexual may face discrimination, ridicule, bullying and rejection by family and friends.
Such negative reactions make them more vulnerable to anxiety, depression and suicidal tendencies—despite the fact that, according to general consensus among mental-health experts—they were simply born that way.
Recommended For You

8,411 Likes

2,043 Likes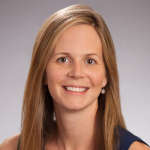 1,585 Likes

834 Likes

810 Likes
Date of original publication: April 09, 2013