Women are experiencing much higher levels of anxiety due to personal finance concerns than men, according to a nationwide survey. Nearly 30% of women reported high stress levels because of money, as compared to 17% of men, in the survey conducted by Financial Finesse Inc., a California-based nonpartisan organization. Furthermore, 9% of women responded that they are experiencing "overwhelming financial stress," as opposed to only 3% of men reporting such heightened stress levels.
The results were gleaned from a questionnaire filled out by 438 women and 618 men during the first quarter of 2013. The company releasing the report provides financial education to corporations, credit unions, and municipalities throughout the country.
The Effect of Gender Roles on Money Management
Head researcher Gregory Ward explained that the gender differences may be related to women feeling greater obligation to children and the home. He added that psychology may play a role as well, with men and women viewing situations differently. In fact, he noted, men may be more confident than they should be about their personal finance.
In analyzing the results, Financial Finesse stated that women's understanding of basic personal finance skills were lacking far behind men, with almost two-thirds of them reporting knowledge of mutual funds, bonds and stocks compared to over 80% of males.
Stress related to personal finance is associated with about 60% of illnesses, costing corporations and government agencies millions of dollars in health-care expenses. Poor health and social behaviors such as drinking, drug abuse, weight gain and smoking often result. Worrying about personal finances can also lead to sleep problems which weaken the immune system and make individuals susceptible to illnesses and accidents. Anxiety disorders are also triggered by fears of losing one's job, home or investments.
Regardless of Gender, Everyone is Worried About Their Personal Finances
While the survey highlighted women's vulnerabilities, it did find that financial distress among all groups has been significantly decreasing since 2009. In that year, 97% of respondents reported experiencing "some" personal finance concerns, as compared to 86% this time. And in 2010, 32% reported feeling "high" or "overwhelming" levels of stress, with only 21% reporting such in this 2011 financial report.
However, despite the positive downtrend, researchers noted that a majority of employees still experience money woes, even among the least stressed group. Those between 30-44 years old and Americans making $60,000-$74,999 per year were the most likely to have personal finance concerns. Married employees reported lower levels of stress than single people, an unexpected result that might be explained by the fact that marriage usually means double incomes and shared expenses.
An alarming trend revealed by the study was the laxity about long-term financial planning among those reporting no financial stress. While their financial stability could be attributed to strong management skills and a proven ability to control debt and pay expenses on time, 66% of them were unprepared for retirement, with less than half having drafted wills or trusts to protect their assets.
Recommended For You

2,043 Likes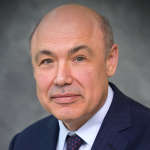 1,511 Likes

1,085 Likes

1,073 Likes

834 Likes
Date of original publication: April 10, 2013
Updated: February 01, 2017