Approximately 7.6 million people die annually from cancer. And of that statistic, more than 159,000 fall victim to lung cancer. Once a patient reaches the distant stage of diagnosis—when cancer has spread to other parts of the body—those with lung cancer only have a 4% survival rate. At this point, doctors try their best to provide the high quality palliative care for their patients.

Palliative care is specialized for those with serious, sometimes terminal illnesses, and focuses on providing relief from stress, pain, and symptoms that come from the illness. The reason for this is to help improve the quality of life for both the patient and family during these difficult times. And while specialists and therapy help make palliative care easier, a recent study published in the 2014 volume of Pain Research and Treatment suggests that simple support from one's family may be the strongest healing tool in patients fighting against serious illnesses.
Assessing Pain and Anxiety in Lung Cancer Patients
Past studies have shown that a stronger feeling of family support helps improve the conditions and quality of life for patients. Dimitra Lekka and her team sought to further define the relationship between pain, anxiety, and the sense of family support. 101 patients receiving daily chemotherapy from the One Day Clinic in the Oncology Department of the Sotiria Hospital for Chest Diseases were selected for the study. Along with standard demographic questionnaires, the participants completed the following:
Spielberger's State-Trait Anxiety Inventory (SSTAI): 40-item inventory used to assess anxiety and determine if it is caused by a circumstance or if it is a permanent characteristic of the individual.
Brief Pain Inventory (BPI): A two-part inventory that assesses acuteness of pain and how much of an impact the pain has on an individual.
Family Support Scale (FSS): A 13-item scale that measures how much an individual perceives family support.
What Lekka found was that pain and anxiety share a strong positive relationship, while sense of family support had a negative relationship with both pain and anxiety. This means that the more pain a patient experienced, the more anxiety they had. But when they felt a stronger sense of family support, pain and anxiety levels decreased.
Holistic Healing Proves Powerful
Anxiety rates in cancer patients are extremely high due to multiple factors such as the fear of death or the fear of pain from treatments. Other stressors include financial burdens, relationships with friends and families, and commitments left unfinished. And when all of this begins to overwhelm a patient, their physical health can deteriorate along with their mental health. To help combat this, families need to understand that their simple support and love can significantly improve the quality of life in patients suffering from severe pain and anxiety.
Recommended For You

8,412 Likes

2,292 Likes

2,034 Likes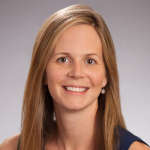 1,573 Likes

834 Likes
Sources
Lekka, Dimitra, Argiro Pachi, Athanasios Tselebis, Georgios Zafeiropoulos, Dionisios Bratis, Argiri Evmolpidi, Ioannis Ilias et al. Pain and Anxiety versus Sense of Family Support in Lung Cancer Patients. Pain research and treatment 2014; DOI: 10.1155/2014/312941
Date of original publication: September 01, 2014
Updated: October 23, 2015