Post-traumatic Stress Disorder (PTSD) is an anxiety disorder that occurs after an individual experiences a traumatic event such as during war, natural disasters, rape, accidents, domestic, physical and sexual abuse, and assault. Experts are unsure why some people demonstrate resiliency under threatening conditions while others develop the psychological disorder. Factors including physical and psychiatric history, genetics and social environments play a role in vulnerability to PTSD.

The illness causes biological changes, with differing brain regions showing hyperactivity. Stress hormones are also affected as those with PTSD have lower levels of cortisol, but higher levels of epinephrine and norepinephrine. The disease can occur at any age, and symptoms include nightmares, flashbacks, detachment and isolation, irritability, and hyper-vigilance. Many are also prone to bursts of anger and struggle with personal relationships and employment interactions.
Examining Relationship between PTSD and Pregnancy
Researchers at the University of Michigan sought to determine the extent to which PTSD among pregnant women is associated with preterm delivery or low birth weight, with additional focus on the effects of child abuse in particular as the traumatic event triggering PTSD among these women. The study also examined race as a risk factor for PTSD, noting that African-American women and those from lower economic levels tend to have higher rates of PTSD during pregnancy.
Published online in the July issue of BJOG, An International Journal of Obstetrics and Gynecology, the study entailed pre and post natal data analysis of 839 women, with African-Americans accounting for 41 percent. Before the 28 week gestation period, researchers conducted telephone interviews with participants to attain their trauma history, PTSD, depression, substance use, mental health treatment records, and socioeconomic background.
Three groups were formed with 255 of them diagnosed with PTSD, 307 having been exposed to trauma but not developing the condition, and 277 who had not experienced any trauma. Women with child abuse histories were also identified and categorized. Delivery records were evaluated to determine their pregnancy outcomes, infants' birth-weights and gestational age, and any postpartum complications.
PTSD Associated with Early Delivery and Low Birth Weights
Results revealed that babies born to mothers with PTSD weighed half a pound less than the women who experienced trauma but never developed PTSD, and nearly half a pound less than the women who were not exposed to trauma. An even stronger association with lower birth-weight and PTSD was evident among the women who were child abuse survivors, with prenatal care not associated with better outcomes for this group.
In fact, having the anxiety disorder was determined to be nearly as strong a predictor of birth-weight than being of the African-American race, and an even stronger indicator of shorter gestation.
Researchers urged greater awareness and screening for PTSD at the onset of prenatal care, especially among lower income African-American women. They also suggested that abuse-related PTSD may explain the adverse prenatal outcomes within this group and encouraged further studies to support their findings.
Recommended For You

2,043 Likes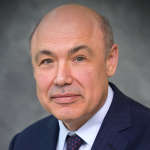 1,511 Likes

1,148 Likes

810 Likes
655 Likes
Date of original publication: April 10, 2013