Going to the dentist can be a stressful and frightening experience. Dental offices try their best to create an inviting and caring environment, but sometimes this isn't enough to wash away a patient's tooth anxiety. According to a study published in the Journal of Multidisciplinary Healthcare, studying dentistry may be an effective way to alleviate dental anxiety. Led by Helene Persen Storjord from the Department of Clinical Dentistry at the Arctic University of Norway, the researchers observed differences in dental anxiety between dental, biology, and psychology students. The dental students, by far, showed the least tooth-related anxiety.

Assessing Dental Anxiety in Students
Storjord recruited 510 students from the University of Tromsø: 180 studying dentistry, 171 studying clinical psychology, and 159 studying biology. However, the study only had a 33 percent response rate which resulted in a participant pool of 169 students (23 percent biology, 34 percent clinical psychology, and 54 percent dentistry). The majority, 78 percent, of responses came from females.
Participants were asked to complete the Modified Dental Anxiety Scale (MDAS) in addition to providing demographic data such as sex, age, and year of study. The MDAS is a short five-item survey asking questions on anxiety when visiting the dentist. Participants completed the MDAS online. Those who scored an 11 or above showed moderate to severe dental anxiety.
Dental Knowledge May Be Key in Reducing Dental Anxiety
The results of the MDAS showed that 17 biology students, 15 psycology students, and 10 dental students scored in the moderate to severe dental anxiety category. Dental students prove to have the least dental anxiety compared to the other students in the participant pool, however, larger studies need to be completed before clinical data can be established.
"The finding that dental students have lower anxiety levels than psychology students and biology students could be related to the fact that dental students have more practical dental knowledge than the other two student groups," suggests Storjord. This observation reveals that educating patients prior to dental exams and procedures could potentially alleviate teeth-related stress and fear.
Recommended For You

197 Likes

159 Likes

152 Likes

62 Likes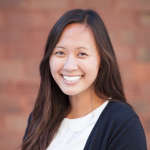 46 Likes
Sources
Arctic University of Norway
Helene Persen Storjord, Mari Mjønes Teodorsen, Jan Bergdahl, Rolf Wynn, and Jan-Are Kolset Johnsen. Dental anxiety: a comparison of students of dentistry, biology, and psychology. Journal of Multidisciplinary Medicine, 23 September 2014; DOI: 10.2147/JMDH.S69178
Date of original publication: October 09, 2014
Updated: October 23, 2015