Three years ago, journalist Kevin Arnovitz questioned an NBA executive about a player who had "fallen off the NBA map." In response, the executive lamented the state of mental care in the NBA. "We don't do a very good job with mental health," he said. "We don't have any answers, and we're not doing a very good job looking for them."

Several months later, the general manager of a different NBA team was given, upon request, $30 million from the team owner to invest in a mental health program for a player that was struggling with his own issues. The manager realized, however, that money wasn't necessarily the issue and wasn't enough to adequately deal with the issues in the NBA that could be contributing to mental health problems. He cited several things as the possible cause of the problem. Among them is the NBA's code of confidentiality, which prevents players and psychologists from discussing their struggles and successes, and the difficulty of dealing with mental health issues (as opposed to physical health issues, which are easier and clearer to diagnose and treat).
Larry Sanders' Departure From the Milwaukee Bucks
There have been several similar incidents through the years, and mental health issues in the NBA have again become the center of media attention this year, with the February 2015 departure of Larry Sanders from the NBA. The Milwaukee bucks bought out the player's contract at the end of February, after he departed from the NBA in December for "personal reasons."
Sanders clarified these personal reasons on the February 25th in a video and blog post made on the Player Tribune. Surprisingly, he spent a good part of the video talking about his happiness and his mental health. Sanders discloses that when he left the NBA, he enrolled in Roger Memorial Hospital's program for depression, anxiety, and mood disorders. He discusses how the program "taught [him] a lot about what's important… and where [he] wants to devote his time and energy."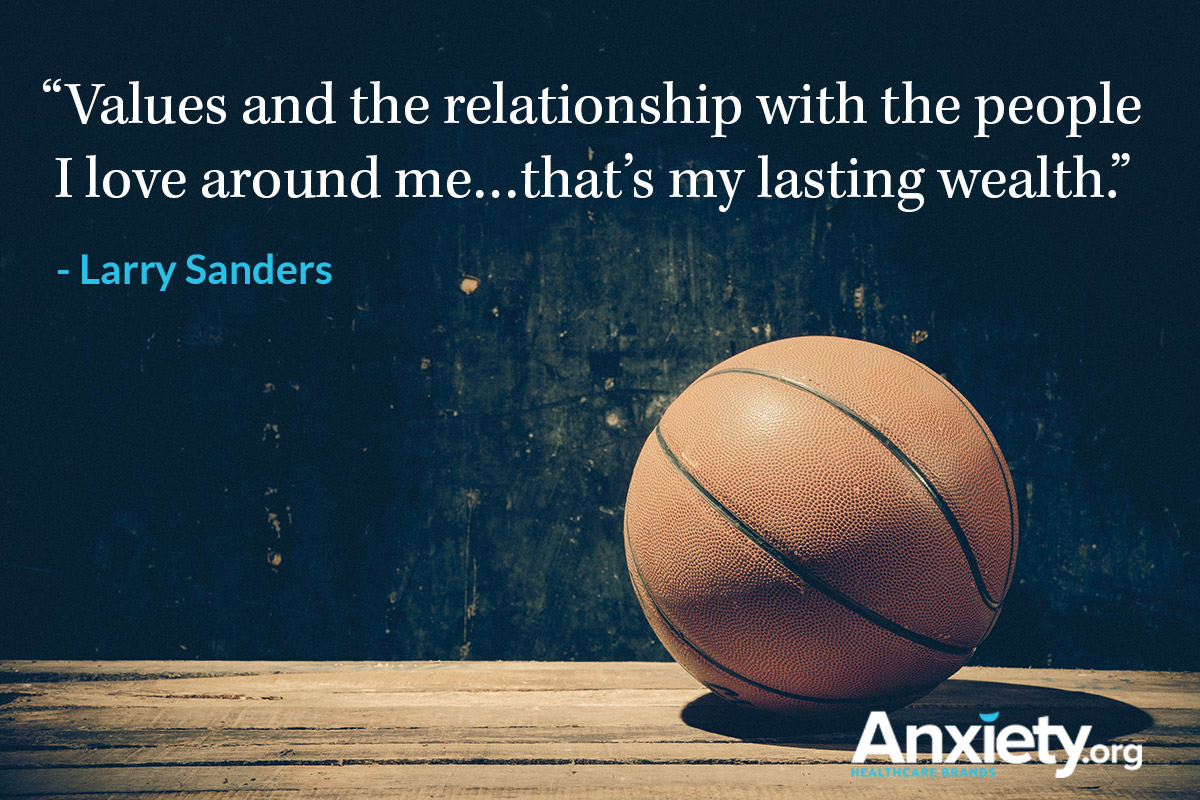 The Rainbow Shot
Larry Sanders also addressed the stigma of mental health issues in the NBA: "I think this seemed to be a desirable, lucrative job and position so people say 'How could you be unhappy there, how could that be a place you don't wanna be?'" In the end, Sanders asserts that his health and happiness come first. He reminds the viewers that he's a person, father, and artist, and that being an NBA player is only one facet of his life.
Although the NBA still has a long way to go in adequately treating their players' mental health issues, perhaps the honesty of Sanders' video has helped and comforted other players, as well as anyone who has ever struggled with giving up what other people value in order to pursue their own happiness.
Date of original publication: April 27, 2015.