According to the Centers for Disease Control and Prevention, about 720,000 people have a heart attack annually. Two major causes of this problem are stress and high blood pressure, factors that are also symptoms of anxiety. It shouldn't come as a surprise, then, that lowering anxiety in heart attack patients is integral to fast healing. Having families and friends visit patients can reduce anxiety and increase well-being in heart attack patients, according to a study published in the journal Complementary Therapies in Clinical Practice. This, in turn, helps their physical well-being, making family and friend visits essential to a patient's recovery rate.

Measuring Anxiety and Heart Health Post-Heart Attack
Sixty patients who had experienced a heart attack were recruited for the study. Researchers took the blood pressure of patients two to three days after they were first admitted to a hospital and 10 minutes before, during, and 10 to 30 minutes after patients saw their families and/or friends. To measure anxiety, researchers used a six-item short form version of the Spielberger State Anxiety Inventory (SAI) and a 4-point Likert Scale. A visual analog scale was used to measure well-being in patients.
What Researchers Found
Researchers found that having family and friends visit a patient not only reduces anxiety during the meeting, it also decreases anxiety and increases well-being 10 minutes before the meeting and up to 30 minutes after the meeting. They also found that respiratory rates lowered during the same time periods. These findings support other studies that found that heart rates lowered when visiting hours were not restricted. This research supports the argument for unrestricted visiting hours in hospitals in that it has been shown to improve patients emotionally and physically.
What It Means for Patients Post-Heart Attack
Heart attacks are jarring and anxiety-provoking experiences. Often times, these experiences can bring families together and put a person's life into perspective. Having regular family visits while a patient is in the hospital can be important both for the health of the patient and for the well-being of the family because both can suffer from anxiety after a serious incident like this one. If these visits occur, it can lower anxiety in general and help a patient recover faster.
Recommended For You

8,459 Likes

2,294 Likes

2,054 Likes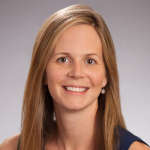 1,585 Likes

839 Likes
Sources
Hamideh Azimi Lolaty, Masoumeh Bagheri-Nesami, Seyed Afshin Shorofi, Tahereh Golzarodi, Jamshid Yazdani Charati. The effects of family-friend visits on anxiety, physiological indices and well-being of MI patients admitted to a coronary care unit. Complementary Therapies in Clinical Practice, August 2014; DOI: 10.1016/j.ctcp.2014.03.002
Date of original publication: August 28, 2014