Cognitive therapy (CT) is more effective than interpersonal psychotherapy (IPT) for the treatment of social anxiety disorder, according to a new study.

Published in the July 2011 issue of Archives of General Psychiatry, the research compared the two forms of psychotherapy for patients diagnosed with social anxiety disorder (SAD). Researchers indicated that this is the first study to compare the two treatments for the mental condition in an outpatient setting.
Also known as social phobia, SAD is a condition characterized by extreme anxiety about social situations. Excessive fear about being judged and scrutinized by other people can cause individuals with SAD to avoid social interactions. While most people experience some anxiety when facing high-pressure situations, such as presenting a speech or attending an important gathering, those with the disorder feel helpless to control their fears. Their quality of life is also significantly affected as they isolate and withdraw themselves from interactions with others.
What Does Social Anxiety Feel Like?
The heightened anxiety about how they will be perceived and judged causes some patients to experience panic attacks when faced with certain situations. Those attacks, which are generally short-term, aggravate the underlying anxiety and lead to nonthreatening yet scary symptoms including shortness of breath, sweating, chest pain and increased heart rate.
Both SAD and panic disorder are successfully treated with psychotherapy with or without medication. In traditional talk therapy, mental health professionals establish relationships with their patients to identify possible triggers to unhealthy behaviors. As noted in the study, various forms are implemented, depending on the condition, severity and unique patient attributes.
Cognitive Therapy Involves Belief Restructuring
In cognitive therapy, patients are encouraged to identify dysfunctional attitudes and beliefs that lead to negative thoughts and behaviors. CT is based on the principle that people may create certain distorted beliefs about themselves as a result of a negative experience and consequently apply that to future interactions. Therapists utilizing CT strive to help patients with SAD change their destructive beliefs to be able to react more productively when faced with new and similar social situations.
Interpersonal psychotherapy techniques for SAD entail examining specific personal events and relationships that relate to the development of the condition. Specific difficulties in social settings are addressed, and social skills, such as communication and problem-solving strategies, are taught to help the patient create new relationships.
Patients Retain Behaviors Learned in Cognitive Therapy
In this study, 117 SAD patients were randomly assigned into the following three treatment categories: a CT group, an IPT group or a no treatment, wait-list control group. The treated patients participated in 16 individual sessions over 20 weeks with an additional booster session and were assessed post treatment and one year later.
While patients receiving both CT and IPT experienced considerable improvements in their SAD symptoms, those in the CT group experienced the greatest results. Specifically, at the 20 week assessment using the Clinical Global Impression Improvement Scale, nearly 66% of the patients who received CT showed significant improvement, compared with 42% of IPT patients and 7 percent of those in the wait-list group.
The improvements were maintained at the one-year follow up among both groups, with scientists concluding that both treatments had a lasting impact, though CT was most effective in reducing SAD symptoms among the study participants.
Recommended For You

3,948 Likes

1,934 Likes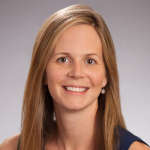 1,573 Likes

1,411 Likes

637 Likes
Date of original publication: April 09, 2013