A study published online in the International Journal of Eating Disorders provides a biological explanation for the anxiety anorexic patients feel when eating.
Anorexia nervosa is the most common eating disorder, characterized by a refusal to eat due to an extreme fear of gaining weight. Consequently, patients struggle to maintain a healthy body weight and often suffer from life-threatening conditions related to self-starvation. While most people derive pleasure from eating, people with anorexia may feel better by refusing to eat.
Anorexic patients often also struggle with anxiety and depression, an association that the researchers sought to investigate by determining if these conditions trigger a change in chemicals in the brain. Previous studies have suggested a link between anorexia and serotonin and dopamine, natural mood-regulating compounds.
In healthy people, eating tasty foods activates a release of dopamine, a brain neurotransmitter associated with euphoric feelings. In the first study of its kind, researchers evaluated the dopamine levels of anorexics to assess if a biological cause for the negative response to food exists.
What Science Says about the Biology of Anorexia
Walter Kaye, MD, professor of psychiatry and director of the Eating Disorder Treatment and Research Program at the University of San Diego School of Medicine, and colleagues administered a single dose of amphetamine to induce a release of dopamine to both a control group of healthy women of normal height and weight, and to those who had recovered from anorexia at least one year ago. Brain images of both groups utilizing Positron Emission Tomography, or PET, were then taken to reveal possible differences in brain pathways between healthy women and those previously affected by anorexia.
In the control group, the release of dopamine activated feelings of euphoria in the brain's "reward center," but among those who had previously suffered from anorexia, the amphetamine triggered a brain response associated with anxiety and worries about consequences.
The study assessed the dopamine levels of women who recovered from anorexia for at least a year suggesting that their responses may be related to pre-existing traits, rather than to being extremely underweight.
"The value of Dr. Kaye's research is that in using a well studied paradigm for investigating the dynamics of neurotransmitter function, it illuminates at least one potential source of abnormal motivational behavior that may drive psychopathological behavior in this illness," said Dr. Michael Strober, Director of the Eating Disorders Program at the David Geffen School of Medicine at UCLA who was not involved in this research study.
Figuring out How to Better Treat Anorexia Symptoms
Treatment for anorexia generally includes the involvement of a team of medical professionals to address emotional and physical problems. Nutritional and psychological counseling help the patient develop healthy stress management skills, provide support, and manage the patient's ongoing care to ensure a return to a healthy body weight.
Presently, treatment options that reduce anorexia symptoms, such as eating-induced anxiety, have not been fully developed. Researchers emphasized the importance of getting patients to eat and gain weight even though eating may cause severe anxiety.
Recommended For You

83 Likes
2 Likes

0 Likes
0 Likes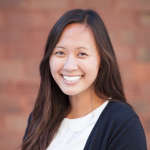 0 Likes
Date of original publication: April 09, 2013
Updated: January 18, 2017