Anxious Boomers
They were born between 1946 and 1964, and embraced the Beatles, the Rolling Stones and sex, drugs and rock 'n' roll. As young adults, they contributed to an era of remarkable urban growth and economic prosperity. But now that they are approaching their golden years, baby boomers are feeling anything but secure.
According to a new study by the American Association of Retired Persons (AARP), non-retired boomers age 50 to 64 are extremely anxious about the economy and their ability to retire comfortably.
Not only are they not "comfortable and living high on the hog compared to everyone else," notes pollster Greg Strimple, who was involved in the research along with Hart Research Associates, but they are "the most politically and economically anxious voters."
In a telephone survey measuring anxiety among American voters, the AARP questioned 1, 852 voters, of which 1, 331 were 50 and older. The index evaluated participants' concerns about inflation, taxes, retirement opportunities, financial security during retirement, and health care availability.
Non-retired 50 to 64 year olds scored 70 percent on the anxiety index, in sharp contrast to the scores of 59 percent and 46 percent respectively for 18 to 49 year olds and those 65 and older.
No Retirement In Sight
A significant majority believed they would have to postpone retirement, with half thinking they would never be able to stop working. Many noted that the financial downturn has impacted their retirement savings, forcing them to depend more on government programs as they approach their senior years. Concerns about Social Security and Medicare ranked high, with many boomers expressing worry that their government representatives are not efficiently engaged in protecting those entitlements.
Finding employment is not as high a concern among this group as their unemployment falls about 2 percent lower than the national average. But their investments, pensions and property values have suffered thanks to the financial downturn. Many are afraid of not having enough to last.
In the past, Americans relied on a three-pronged plan including a pension from employers, personal savings which included property equity and retirement accounts, and Social Security and Medicare to provide them with a comfortable retirement.
With pensions dwindling, investments negatively impacted by the weak economy, and a fear that government programs are losing support, non-retired boomers do not see retirement as a viable option. Instead, they've added a new prong to their plan: keep working.
Recommended For You

2,042 Likes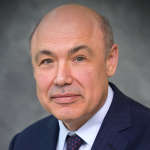 1,410 Likes

1,085 Likes

1,073 Likes

834 Likes
Date of original publication: April 02, 2013